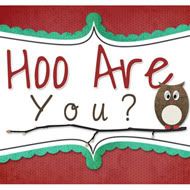 1. Where do you usually have your thermostat set at in the winter?
80! For some reason 80 in the house in the winter is OK, but during the summer, I will roll around on the carpet, moaning and crying that ITS SOOO HOT (when its really only 80 degrees). Ok, I'm exaggerating, I roll on the carpet silently.
2. What room do you tend to put off cleaning until last?
Our master bedroom, which I call our primary laundry storage. I don't have a single chest of drawers, so I literally have nowhere to put the million of T-shirts that me and my husband own.
3. Do you like to clean with music on or off?
I usually have it off, because I clean when others are at home.
4. When do you take time to blog?
Usually at lunch at work or after work. But usually at lunch. At work. :D
5. How much time do you spend looking at other blogs a week?
Have you seen my followed list? I don't have ANY free time anymore.
Please visit the host to meet some new people.