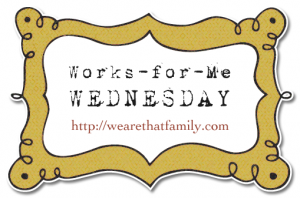 I had a hard time coming up with a practical advice when the idea fell into my lap. Practically. I really dread shopping for Christmas, mainly because I LOVE getting gifts for people that I know very well, but I usually have severe buyer's regrets 5 minutes after buying something.
I do love, however, shop on the
Amazon
, much like millions of other people. Duh, no surprise there. You all probably know this, but honestly - I don't get to shop too often so I just found out about the whole Wish List today. If you don't know about it, I hope this helps you.
Your Wish list can be searched for, and shopped by others, who can secretly send you the items from it. All they need is your email address. But wait, there is more! If your friend or family member doesn't have one, you can easily send them an invite poke right from there and let them know.
I so wish my whole family, whom I barely know what to buy for had their wishlists on Amazon. This would make it so much easier, honestly. God bless whoever created the Amazon.
P.S. To add something else to this, there are a couple of sites that I always stop in, because they help me find something unusual, cute, unique, or just darn cute:
Wists
- Social shopping site, where you can find endless ideas. Some stuff people post is weird, but if you don't find what you need, you can at least find an idea.
Of course, don't forget
Woot.com
(they are having a woot-off today!).
And one of my favorite places:
Neatorama store
. Anyway, have fun shopping!